Those who have followed this blog know that I'm a strong advocate of baby wearing. Baby wearing has a multitude of benefits, and coming into International Baby wearing Week, many moms will be telling you all about those benefits, which include:
bonding
convenience
having use of your hands for say another kid, or shopping, or (the list goes on)
breastfeeding (baby is near for prolactin and for convenience, and a built in cover if one desires privacy
helping baby sleep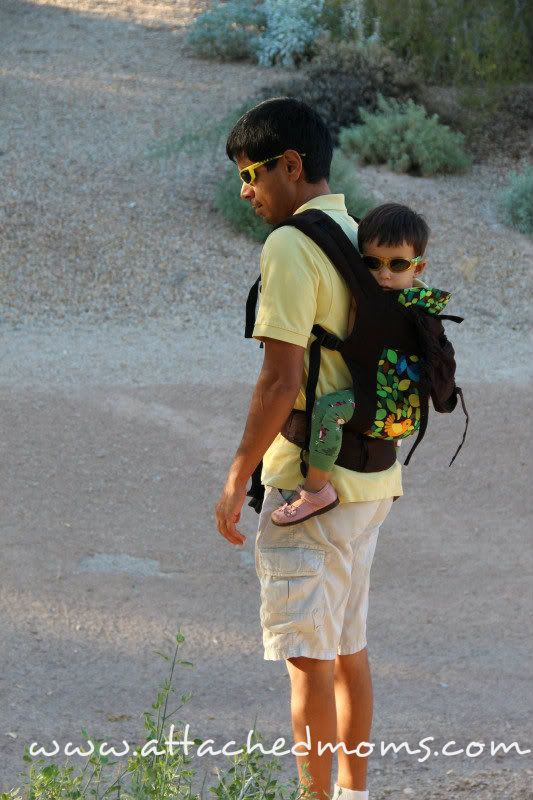 5'10 skinny man with 2 year old on a hike.
The fact is there are a lot of carriers out there. Many will do the above, but not all are easy to use and not all are good for baby OR mom (dad/caregiver).
Boba has some specific benefits. I like that me, being short and stout, can wear it and we can easily adjust it within seconds for my husband who is tall and lean to wear it.
Boba has a higher shell than other soft structured carriers - this is great because my husband likes to take our 2 year old out hiking and he (as in the 2 year old) likes to walk up and then sleep on the way down. It also works nicely for our 4.5 year old as well.
I'm working on learning the foot straps, but I've seen them in use and it makes sense. You can see in the photo here that my daughter isn't in a full sitting position, so for a long day out, this would be beneficial. I know that since my daughter wasn't walking until 14 months, we had some time when this would have been especially nice to have!
From
Boba Family
website:
Boba is a Soft Structured Carrier (SSC) that is intended for babies and children between 7-45lbs. Boba offers several innovative features not seen on other carriers:
The foot straps attached to the waist belt keep older children comfortable while enabling a healthy sitting position. The footstraps not only give tired little legs a rest, but support the legs in a flexed abducted (froglike) position which naturally tilts the pelvis, fills out the hip sockets and aligns the spine.
The new infant conversion option allows you to use the Boba Carrier 3G with babies over 7lbs. The best part is that there is absolutely no insert or accessory needed! Simply follow the instruction booklet included with your Boba Carrier to learn how to use the new Boba Carrier 3G for your newborn.
Boba has a few extra inches of height to keep your center of gravity closer to your body and support your little one's back. The Boba Carrier 3G is approximately 2-3" higher than other soft structured carriers.
The new 3G design is made to fit parents of all shapes and sizes without purchasing an extension belt or accessory. All straps are fully adjustable, and elastic bands are provided so you can comfortably tuck the straps away once you have the carrier adjusted for you and your child.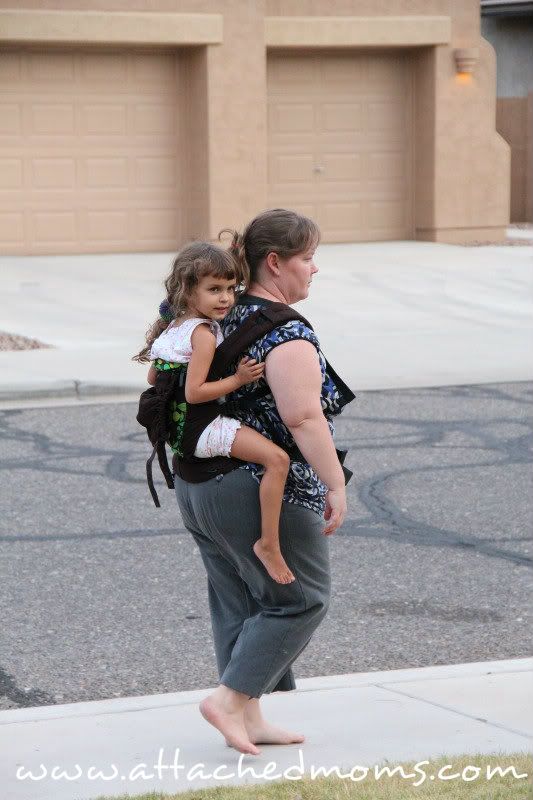 You can see the same carrier on someone under 5' tall and extra padding, um, ah... fluffy and someone thin and tall. It works nicely and I love that it is comfortable.
Even my husband, who at first didn't see a difference, LOVED this carrier. He indicated it was much easier to hike with our two year old on his back, especially the support that the higher shell offered when our son fell asleep.
This is part of the Mommy Must Have Series. Read more reviews on great items and enter giveaways here.
Disclosure: I received a Boba to review for this series. This does not impact my opinion or what I write here.