Mommy daughter time is important to keep the bond and also give both parties a chance to reconnect. I'm finding this to be especially important now that my daughter is in school and I'm still working.
Piggy Paint is a more natural option for families: formaldehyde- and cruelty- free, it is great for kids and pregnant moms. My daughter loves to paint her fingers each a different color. I love that with two coats, it stays nicely on my toes for a while as well! For the sensitive nose, it doesn't smell bad either. My favorite part is that
In love with her sparkly toes.
You can buy piggy paint at some select stores, but buy through
www.piggypaint.com
and save 15% with code WELOVEGABBY
This is part of the
mommy must have
event - please visit the main page to try to WIN $25 gift card to Piggy Paint and other great prizes and read about more awesome mommy must have items!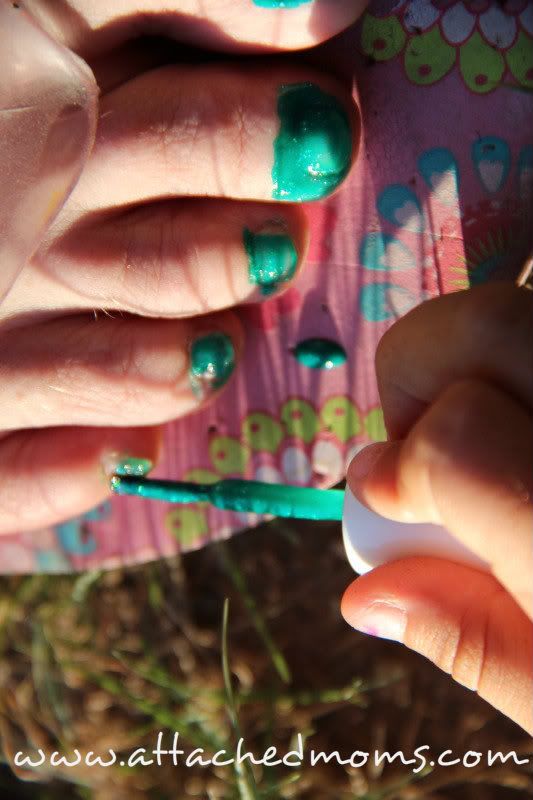 Proof that this stuff is thick!
This is how my 4 year old paints my toes
(not just the nails!)
Disclosure: I received test bottles to use for this review. It does not impact my opinion or what I write here :)