HAPPY BABY WEARING WEEK!
Baby wearing was never odd to me. I was worn by my mom - she had me while she was still in high school and often we were without a car. I remember her wearing my sister (she's 5 years younger than I am) when we'd walk to the A&W for $.25 ice creams and I'd pick up these plastic caps along the way.
But today, I'm the mom of two and a strong advocate of baby wearing. Today, I had to mark myself as "maybe" or likely no for a baby wearing event.
My reason?
"Neither kid has napped so heading out of here at 5 pm may be dangerous. If one was sleeping I could handle it, but babywearing a 4.5 year old and a 2.5 year old when you're 4'11'' on a good day (and i'm not sure that it is one of those!), may not happen!"
Most recently acquired was my
Boba
- great, awesome especially since my kids are older and most of the baby wearing happens while out at the mall in the evening or hiking.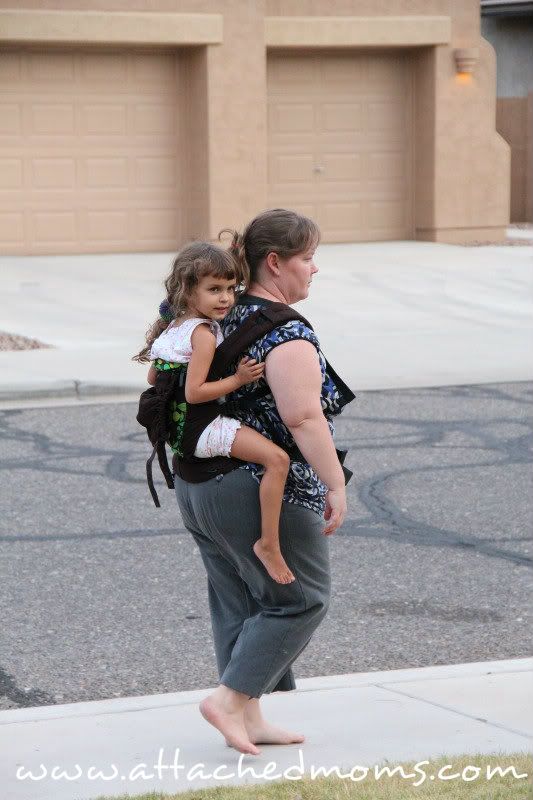 Before that I purchased a new Beco with the infant slot that I so wanted when I had my daughter, it had "just" come out, but I didn't have the money or at least not the inspiration to purchase it then. Unfortunately, I don't seem to have any photos of us using this one!
Prior to that we picked up a
Sakura Bloom Pixie Baby Sling
from
Mom's Milk Boutique
that was great for travel and quick time since I had a young infant and a 2 year old.
It was awesome for our trip to India as well.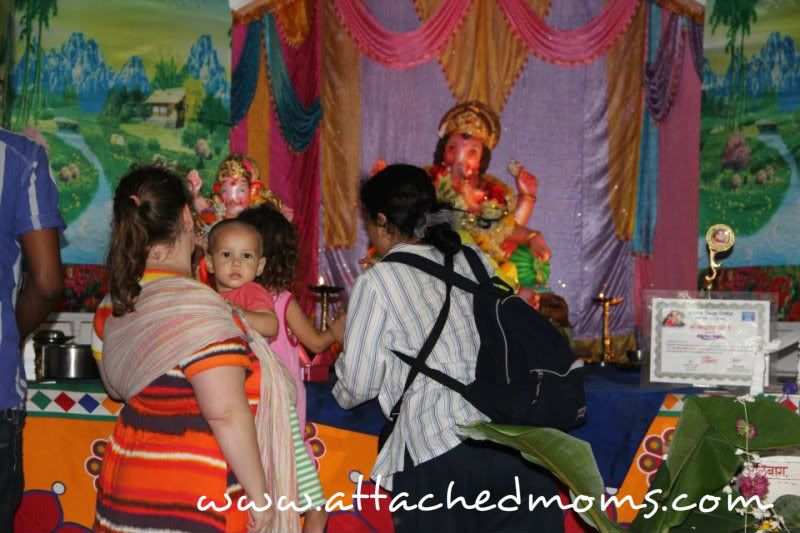 Prior to that I picked up an Ergo from babysteals, that allowed my 10 month old son participate in "holi" a very colorful Indian festival.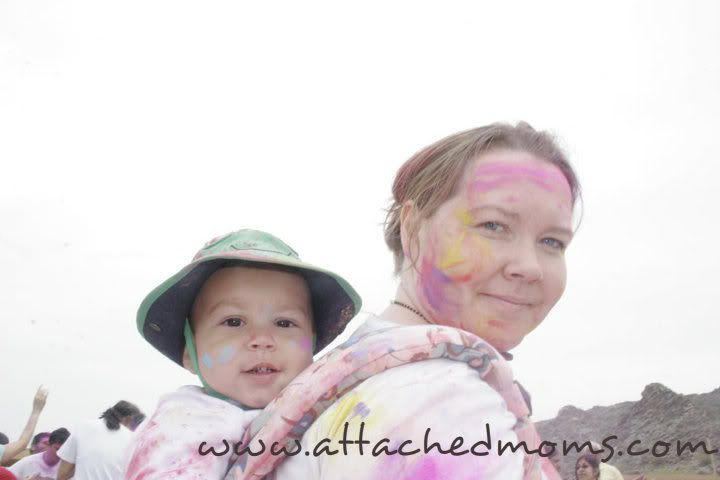 Here we are hiking with ergo and old Beco, which you'll hear about next. Not my son's head being um... moved away!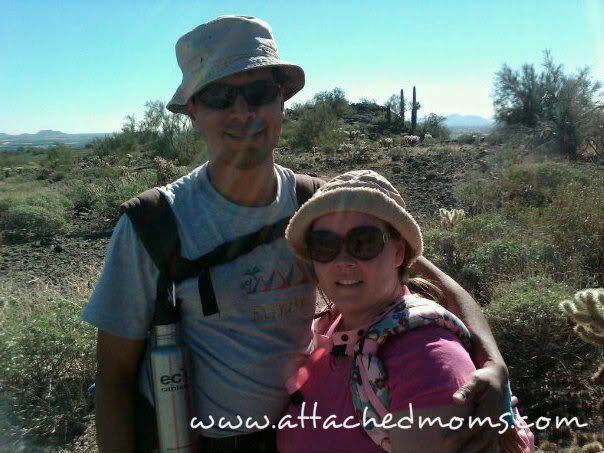 Prior to that I had a different Beco, which you can't see but I wore in Michigan when my daughter was around 16 months old (with the ring sling).
and my husband wore her when she was around 2.5 and we had just moved into our first non-apartment "home"
and it allowed us to go hiking
Prior to that I had a mei tai, which we used in India, including in front of the Taj Mahal (she's a bit loose here as I was sitting with her while she slept for a bit)
and I nursed in in a train in London in it.
Prior to that I had a UV moby, which we took to Mexico when our daughter was around 8 months old
Prior to that I had a Moby D, which I wore on my first Mother's Day.
Prior to that I had an Infantino that my college friend's mom had gifted me before birth.
I think I caught them all... but it all goes back to really knowing that babywearing was right for us. It is great for baby's need for close and positive touch and I'm really not the touchy-feely type. Baby wearing helped me do what I needed to keep my baby safe, secure and close :)
And just because... My daughter wearing her dollies... In the Sakura bloom ring sling of mine :)