When we were driving back from a trip to San Diego earlier this year, my son, who wasn't even two, was entertaining himself in the car seat.
"Thank you, Thank you...."
< pause >
"BUG!"
"HAHAHAHA"
To a 23 month old that is some hilarious talk!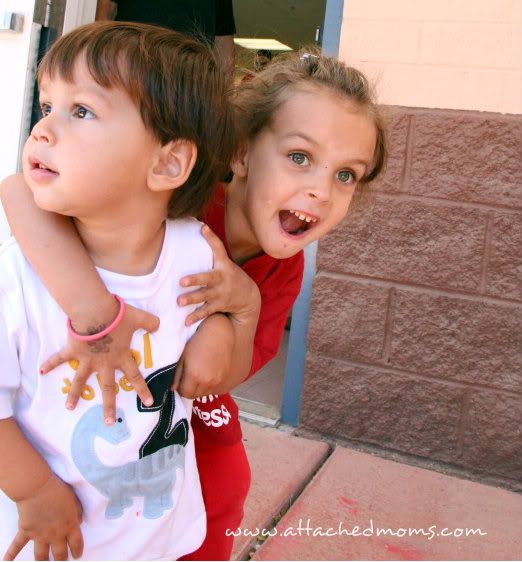 Stand up comedian in the house!
Now today, we had another joke come through....