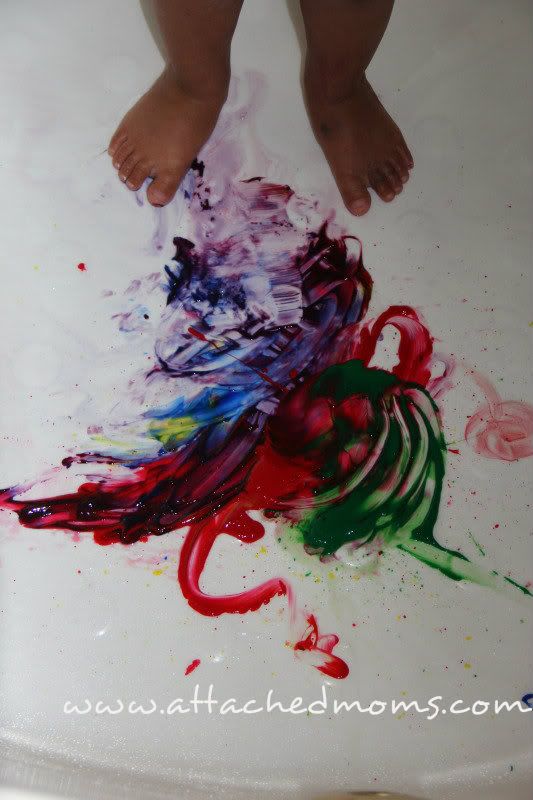 What better way to get energy out than to have a paint sensory party? It really is easy to do, and may take some prodding and assistnance if your kiddo isn't into getting messy, but is worth the try. The worst that could happen is you end up in a full shower with the kids, in your clothes with soap in your eyes :)
But really, it shouldn't be too bad at all.
1) Get your kiddo in the bathtub with out any water in it.
2) Squirt washable water color/ or finger paint blobs into the tub
3) Encourage your kiddos to paint.
- You may need to help out here. If they're hesitant. Start making their names with the finger paint or some shapes.
Allow them to paint up. Clean up is just running some water and then a nice bath!