As I wrote earlier this
summer
, our children both have lip ties, aka maxillary labial frenulum
.
Well in July, after my husband and I actually discussed possibly having our 4 year old's clipped (due to potentially causing issues with her big teeth coming in apart and she already having decay/bacteria issues with her milk teeth), we found out it wouldn't be necessary.
After a fun morning of jumping on the bed (what's the children's song?), my son's knee hit my daughter's face and instant surgery.
She no longer has a lip tie. It hurt like any "bonk" would and there was a little bit of blood, but now, some weeks later, she's fine and it did not reconnect.
Here's her at 6 months, early teeth and visual of the early lip tie.
[IMG]http://i46.photobucket.com/albums/f106/vivekasphotos/2012-07-25_110919.jpg[/IMG]
And here's her "broken" lip tie.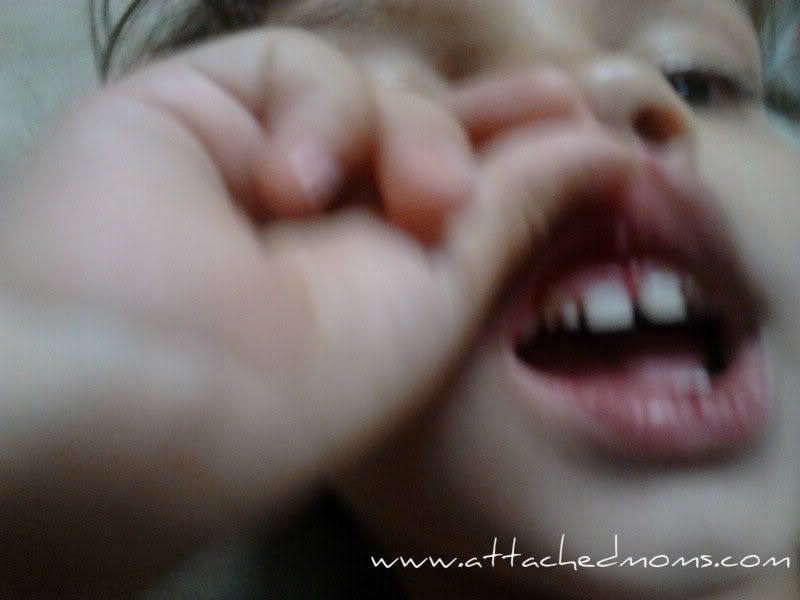 I wonder if this attributed to some of our early latch issues, but I'll never know. Likely it did, but in the end, well, we're not yet at "that" end...