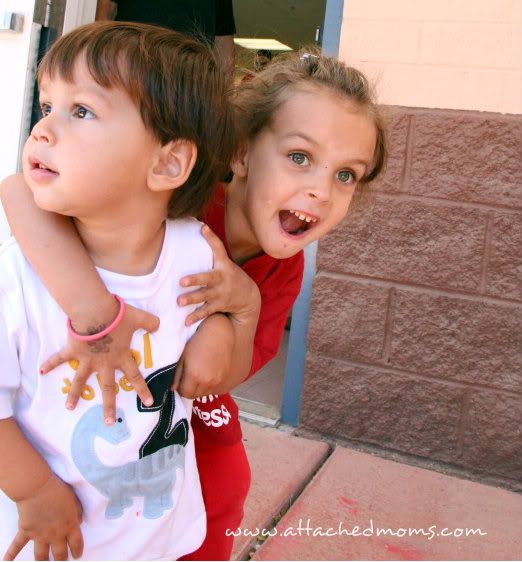 Welcome to fall!
Coming from a place with 4 seasons (even if one of them was 6 months of winter) I sometimes miss having a true change of seasons. It is supposed to hit 106 and it is the second day of fall. How does that happen?
We have plans for a "fall" tour up north toward Flagstaff for October. Kids need to know what seasons are, right?
Time for some outside play this morning... in the shade!