I am taking part in the Second Annual Flats and Handwashing Challenge hosted by Dirty Diaper Laundry. For 7 days I will be using only flat cloth diapers and handwashing them in an effort to prove that cloth diapering can be affordable and accessible to all. You can learn more about the rules and why this challenge was started by visiting the announcement post. This year there are over 450 participants from all over the world!
Since I had previously sold my flats from last year's challenge, I did not want to spend money on this year's challenge. Thus, I've used what I have on hand to get through this year's challenge. A majority of what I'm using is serged terry cloth. You can use an old towel with perhaps some dye stains or even purchase fabric on discount. Serge/sew the edges and wallah! Easy-peasy.
Make your own cloth diapers
You can make your own quite easily. I know some people are using cut tshirts, since there's no fraying, it is a no-sew method.
Here are 12x12 squares I cut.
Then Serged!
Less than a minute each! I estimate that these reusable inserts are costing me less than $.20, so about the cost of a disposable and they're reusable. I used two at night last night and my son decided to stay mostly dry no leaks :)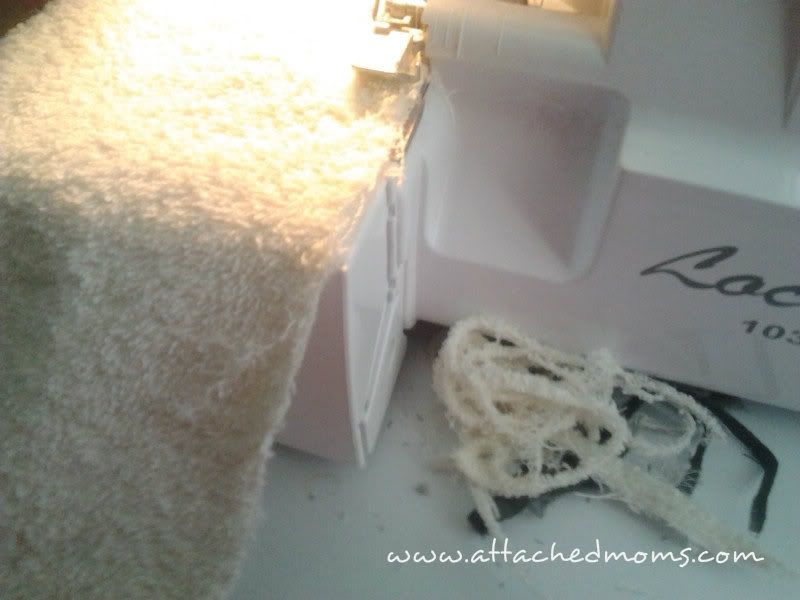 I use these as inserts in pockets or laid in half inside a tight fitting pul cover.
You know how to diaper on the ch eap! great! find the Ikon :) on a post related to infant carseats not belonging in shopping carts